Recently I saw a 2004 Prius sitting in a workshop yard so bought it for $500. Rather than spend money on a tow truck I tried to get the car to move under its own power, but was unsuccessful.
I'll get this battery working in a couple of weeks but here are some photos you might find interesting/amusing.
Error codes:
P3000 - Battery Control System
P3030 - Disconnection between battery and ECU
C1259 - HV System Regenerative Malfunction
C1310 - HV System Malfunction
B1423 - Open in Pressure Sensor Circuit/ Abnormal Refigerant Pressure (Need to check the sight glass for bubbles)
The P3000, C1259 and C1310 are fairly generic hybrid battery errors that don't point to anything specific.
I hadn't seen the P3030 before, so did some homework on that one (ie
www.priuschat.com
).
I saw some photos and information to indicate that there was a fault between a wiring harness and the battery ECU.
Having confirmed that I wasn't going to get the Prius moving with that error I removed the hybrid battery and took it home to tinker with.
Sure enough, where the side wiring harness plugs into the ECU has burnt out.
There is also a lot of corrosion on the copper busbars and nuts. I'll be replacing the busbars with nickel-plated ones that will arrive from China this week (ie the nickel plating prevents the corrosion).
For nuts, I've got some 304 stainless steel ones.
Toyota should have done both of these things when they built these cars.
https://www.rhibusbar.com/product/nickl ... sbars.html
I paid $US75 + $US50 freight (ie $US125 total) for 220 bus bars (ie enough to do 8 Prius batteries with a few spares just in case).
Anyone with a Toyota hybrid should get Techstream and a suitable cable (ie Mini-VCI cable or a VCX cable). Very useful.
The Prius hybrid battery on the desk. You can already see plenty of corrosion on the copper busbars.
As expected, there was significant burn damage where the harness connects to the battery ECU: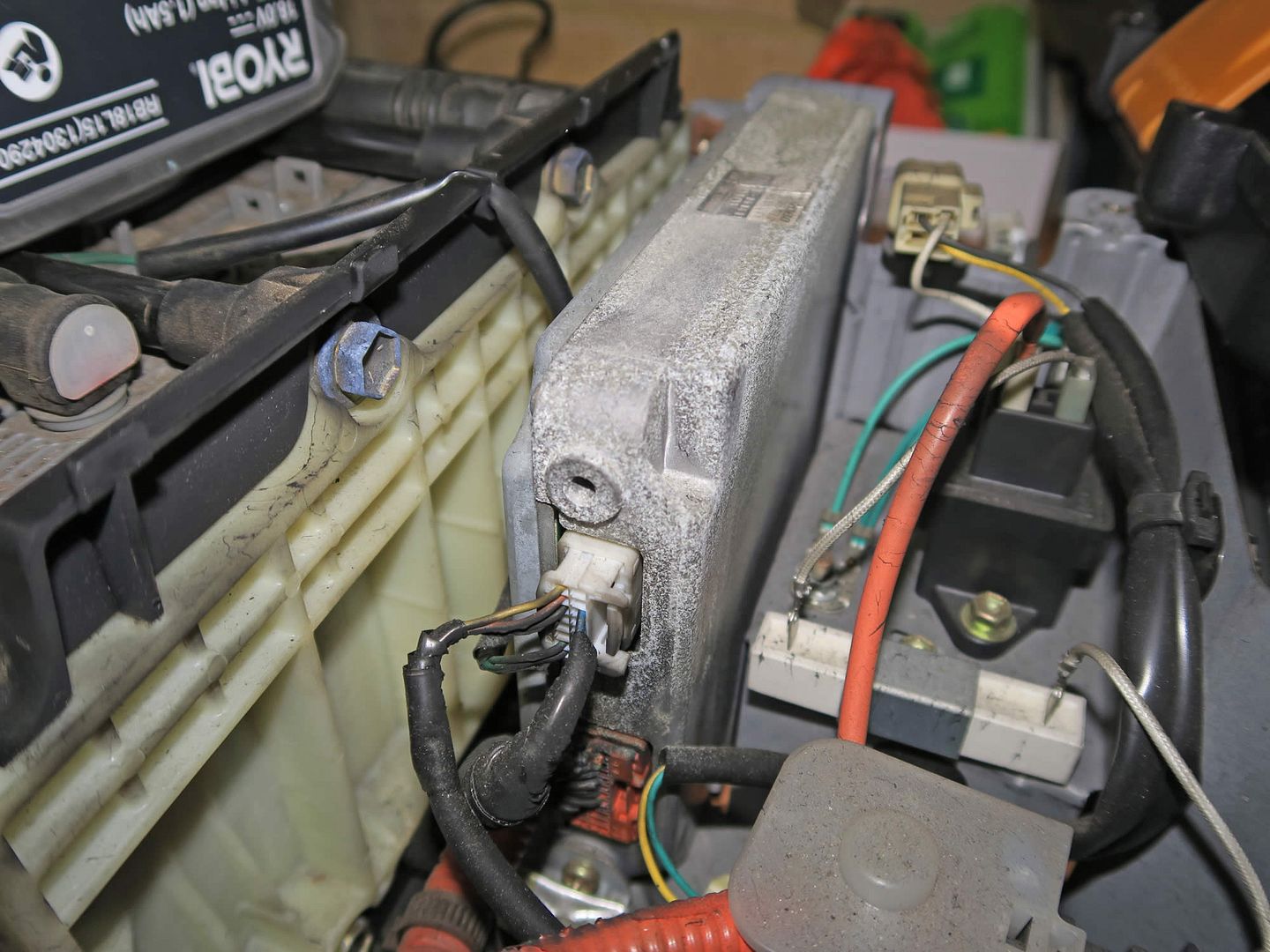 The wires going into the white plug are from the temperature sensors. I'm hoping that I won't have to replace those wires and sensors (ie cosmetic smoke damage only).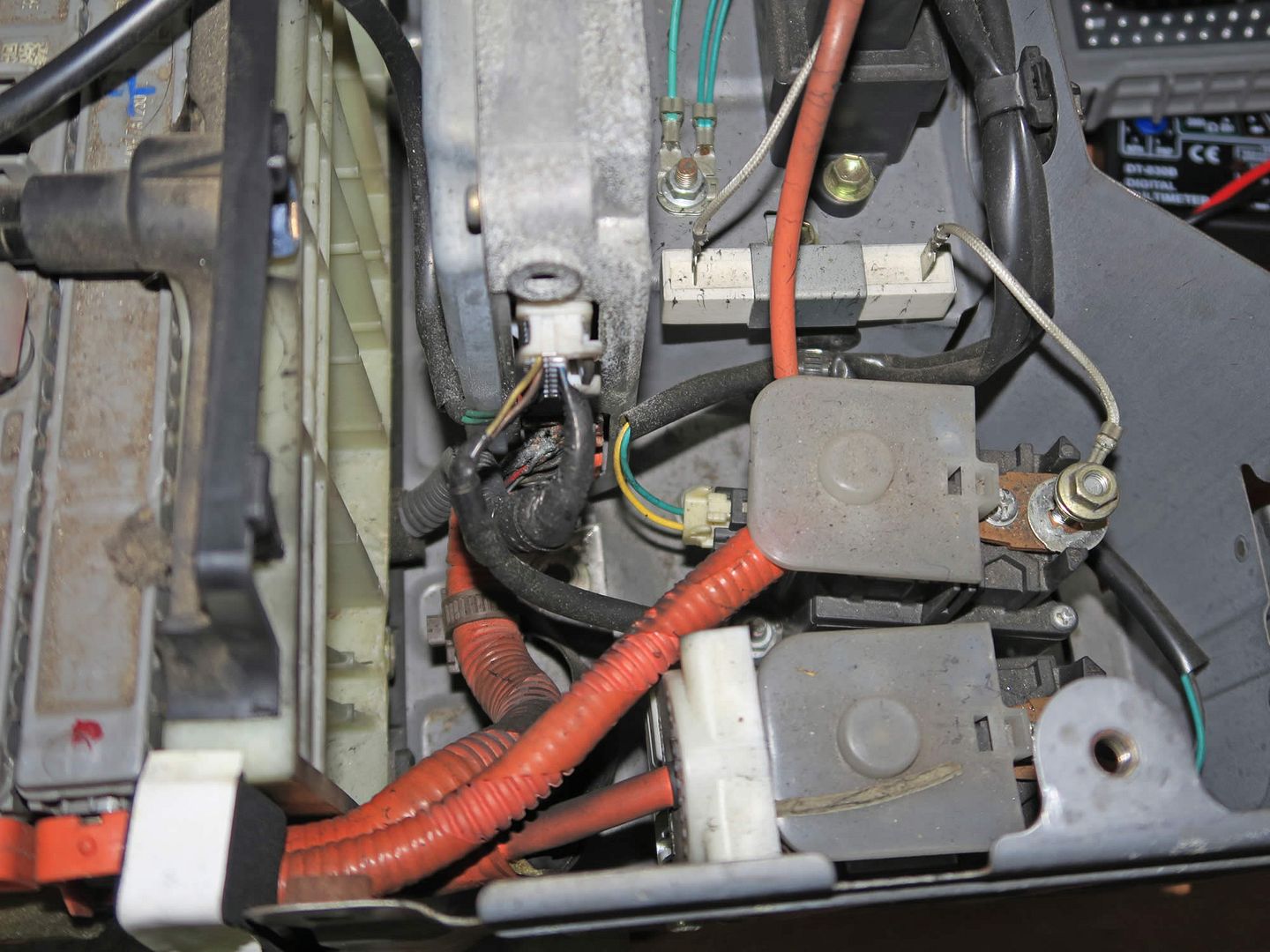 This marking on the casing is interesting - I'm guessing that electrolyte has previously leaked from a module there.
Lots of corrosion on the copper busbars - this creates additional resistance. Hence I'll be using nickel-plated busbars and stainless steel nuts to prevent this in future.
There's also corrosion on that lower black cable. There's a product called Noalox that's sold in the US that is apparently the stuff to apply to prevent this, but it's not available in Australia.
http://www.idealindustries.ca/products/ ... noalox.php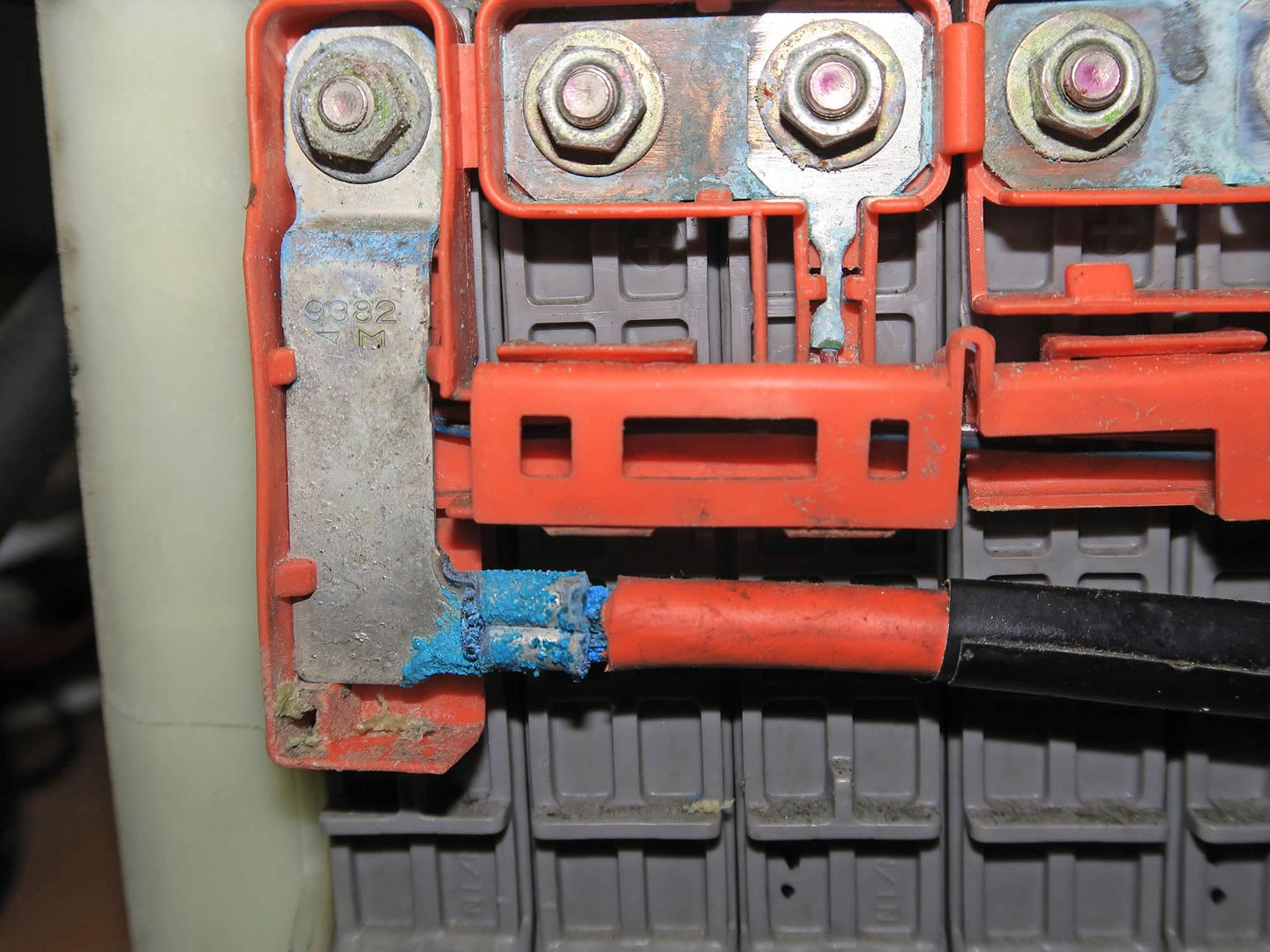 The orange plug is where the harness connects to the ECU.
Having learned about the theory of the P3030 code last week I went and saw someone who's got a bunch of various hybrid batteries. I got a replacement harness and ECU from the stockpile of batteries.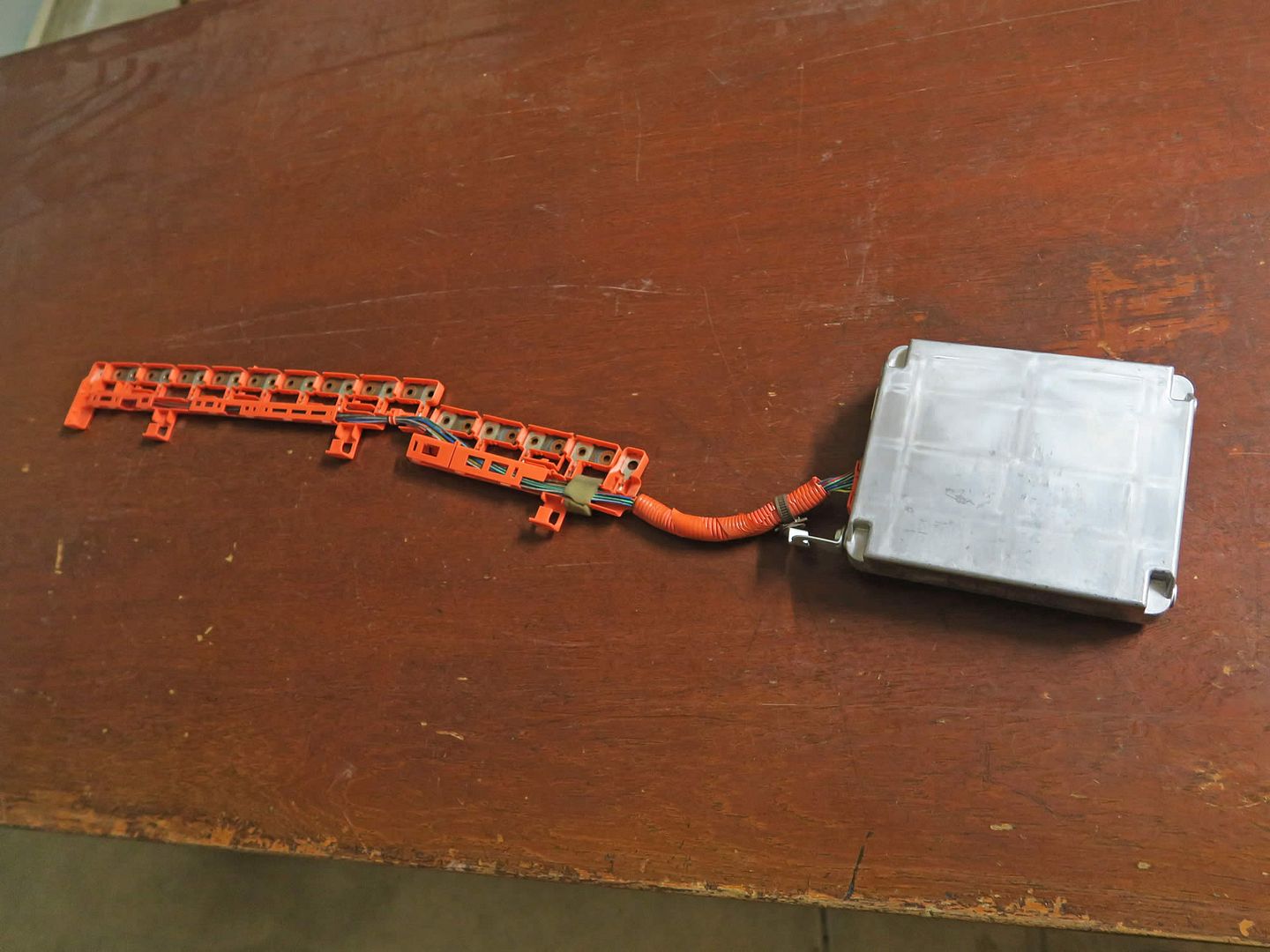 Stainless steel nuts: