So I'm still learning and trying to work out what would be the best way to go with a project...
Most likely I'll be going with a Skyline as my base...   ...As I'm a huge Skyline fan...   ...('09 Nissan GT-R Electric? I WISH!
)...   ...I love the performance of my current Skyline and really think that besides getting the weight of the batteries placed right to keep it balanced...   ...acceleration would be the only other difference...   ...Oh...   ...and range (around 100km)...
I really don't know how power is measured for electric motors...   ...But I'm sure comparing Power Curves from a Dyno run at the wheels between a fuel car and an electric car would be a fair way of doing it...
So below is the dyno run that my Skyline did earlier this year...   ...it isn't much compared to other Skylines out there...   ...but it is my daily driver that I use for work and want to replace with an electric version...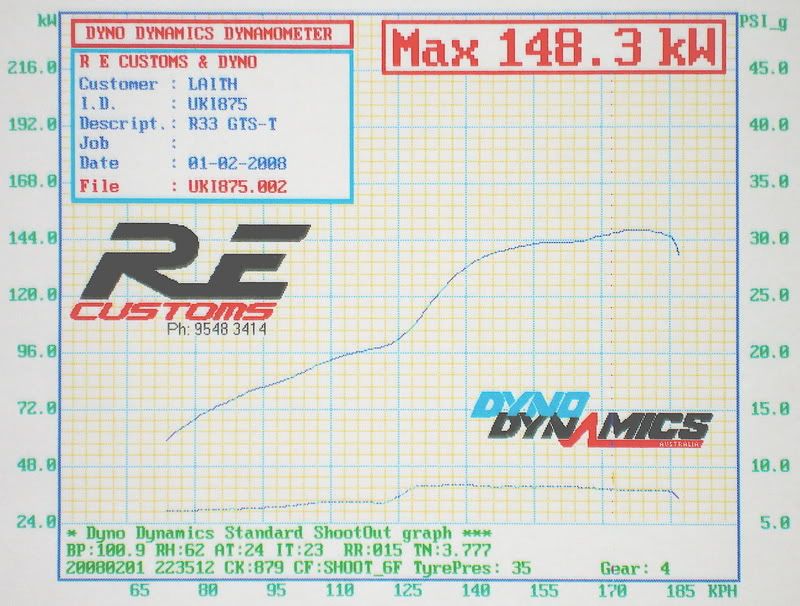 I'd also be interested in seeing what people think about how I would go about reproducing a power curve like this for an electric Skyline...
I hope I don't sound like too much of a noob and haven't placed this in the wrong Forum area...
- - Laith...