Hi guys and girls,
This is the start of my worklog on the Electric RG. I have made substantial progress since starting, so expect a bunch of pictures to slowly populate the page.
This is the chassis as I bought it from Two Wheel Wreckers in Osborne Park: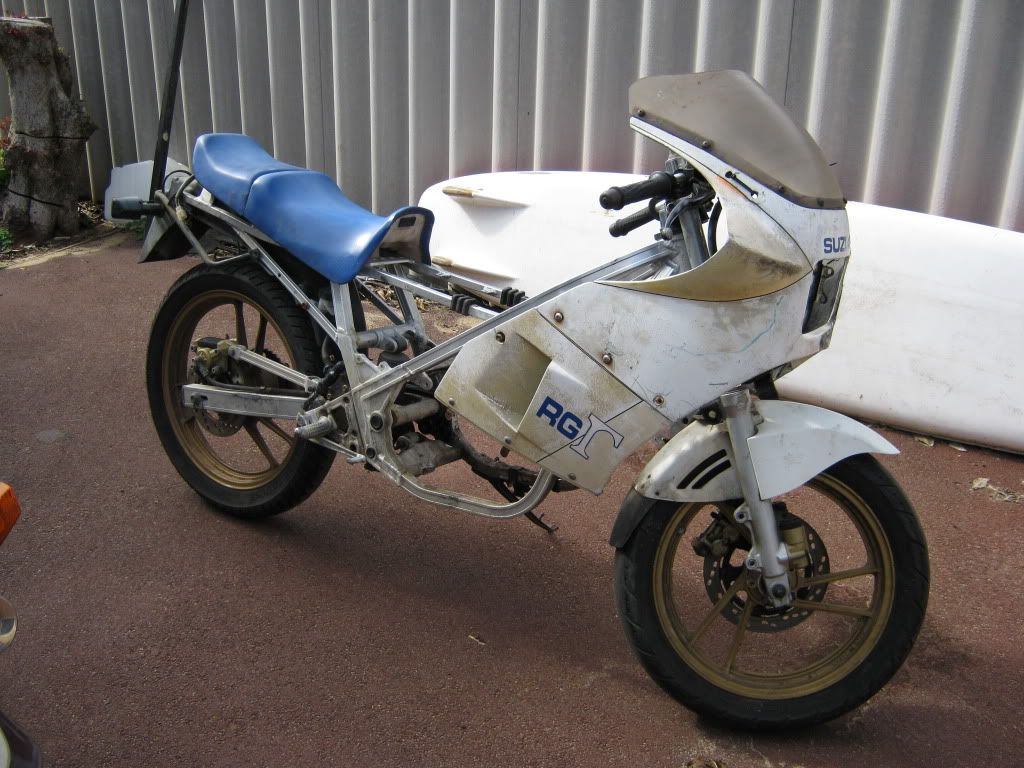 Clearly the frame and wheels looked pretty dull, and half the parts were missing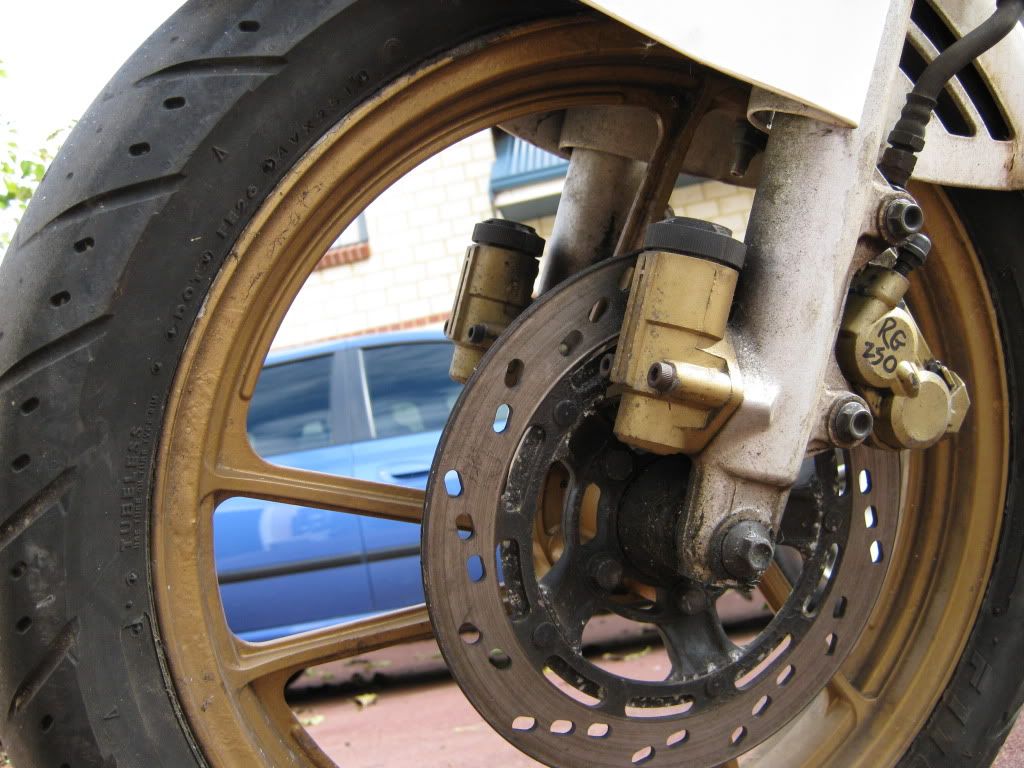 I bought some second hand brake calipers and discs from a wrecker in Sydney, along with the top fairing. I don't think I'll use the top fairing, rather go for something original: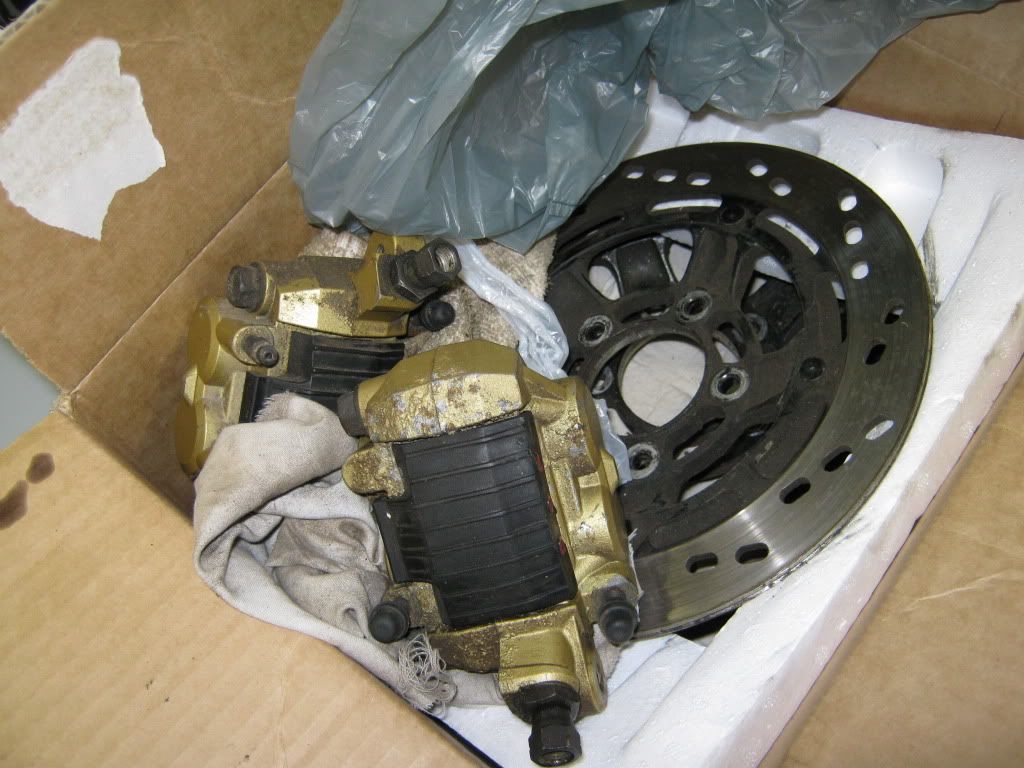 I cleaned up the calipers and placed an order through WEmoto.com for new caliper seals etc: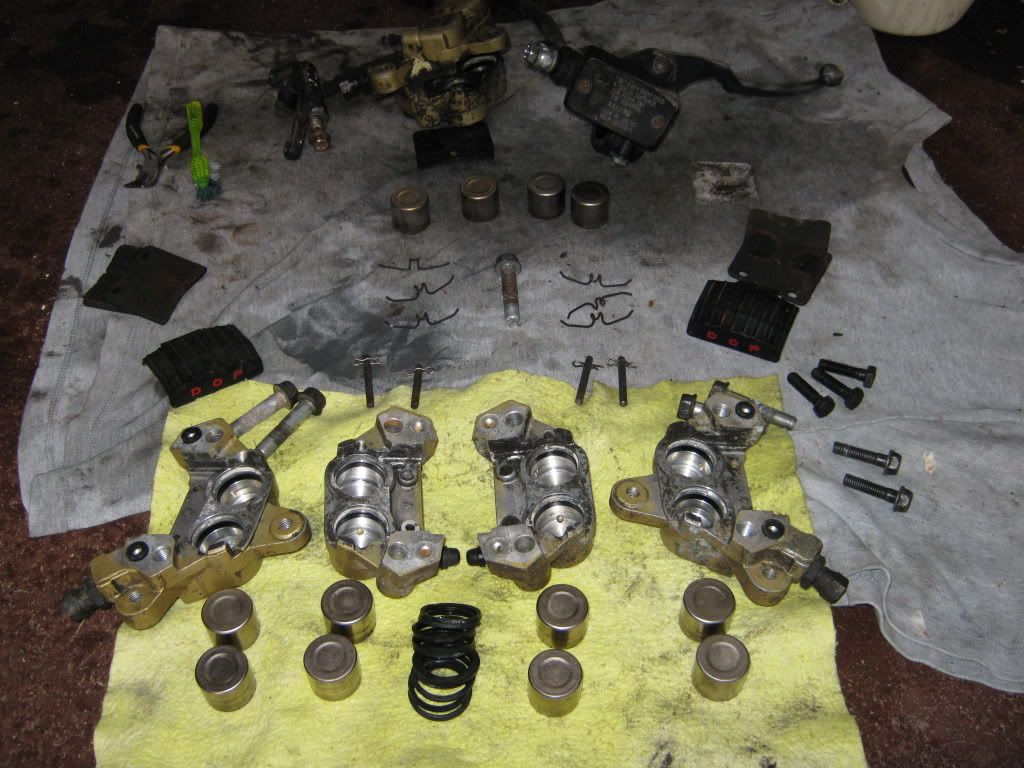 Complete overhaul of the forks was necessary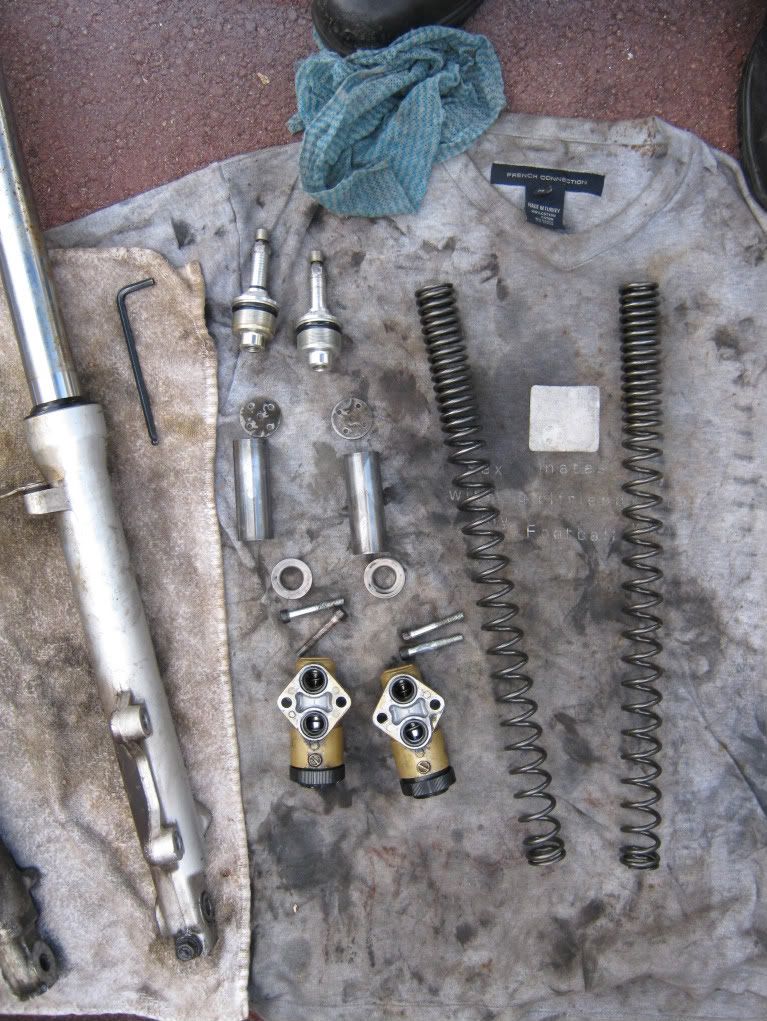 New master cylinder too...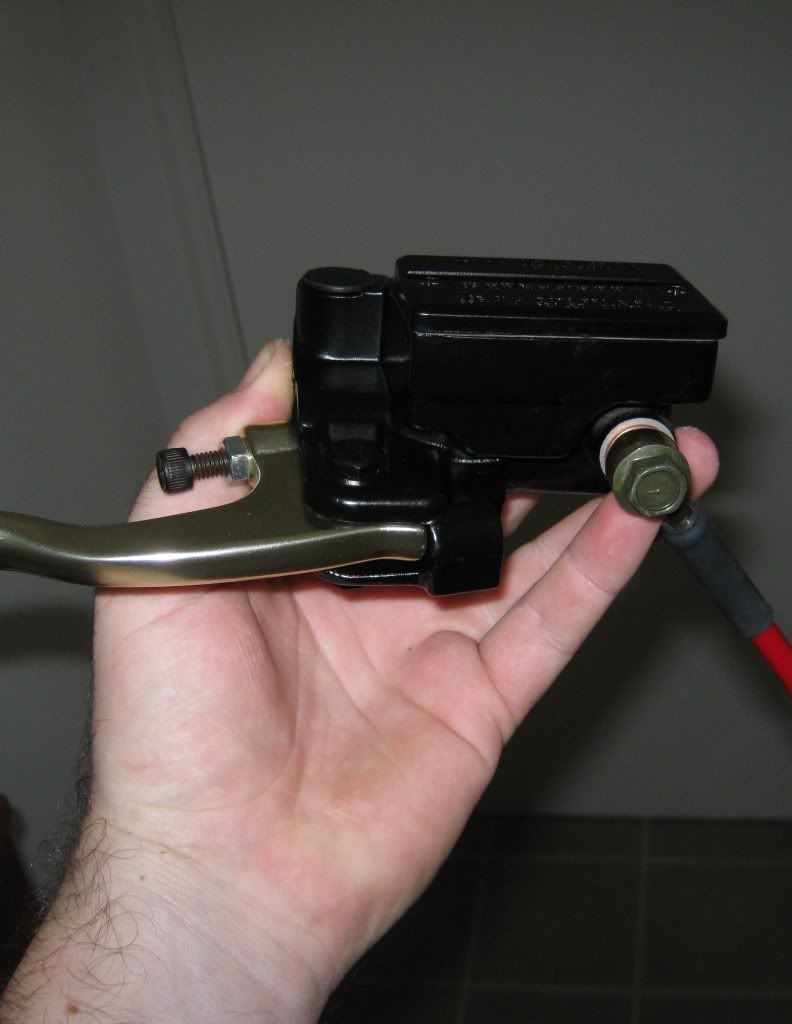 Agni 95 B motors are here!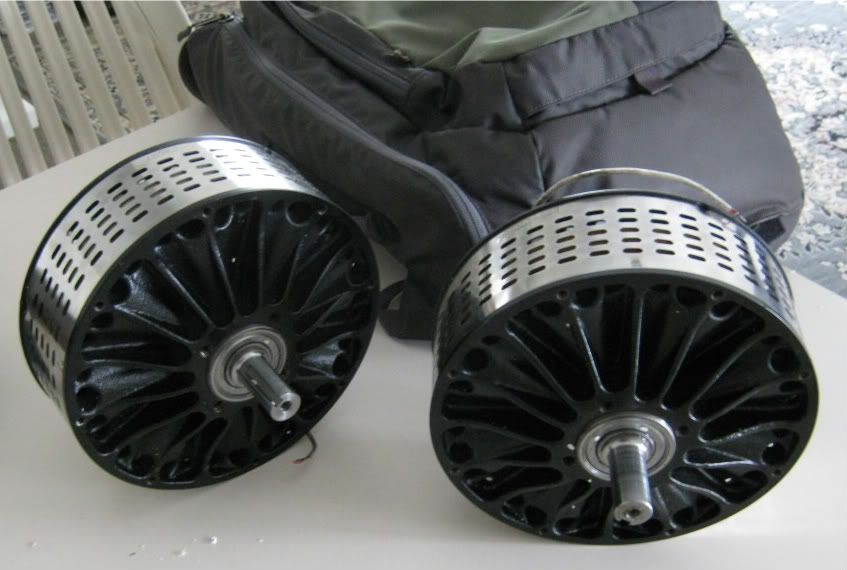 Chassis is all back together now: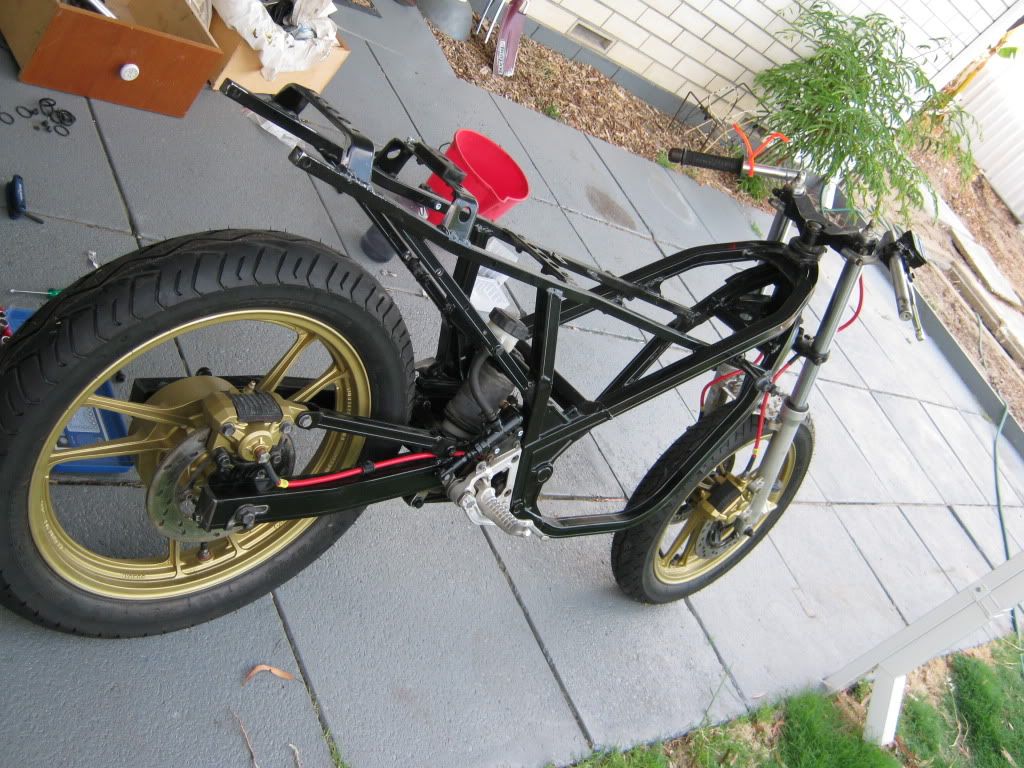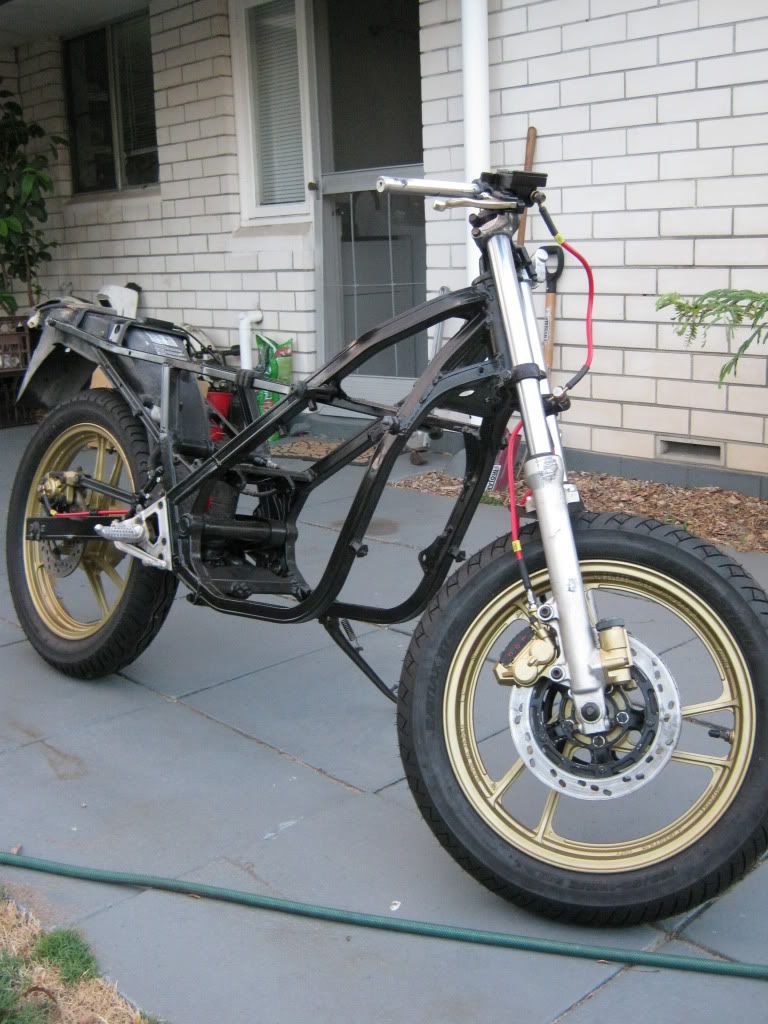 This is where they will sit:
With stacks of room for batteries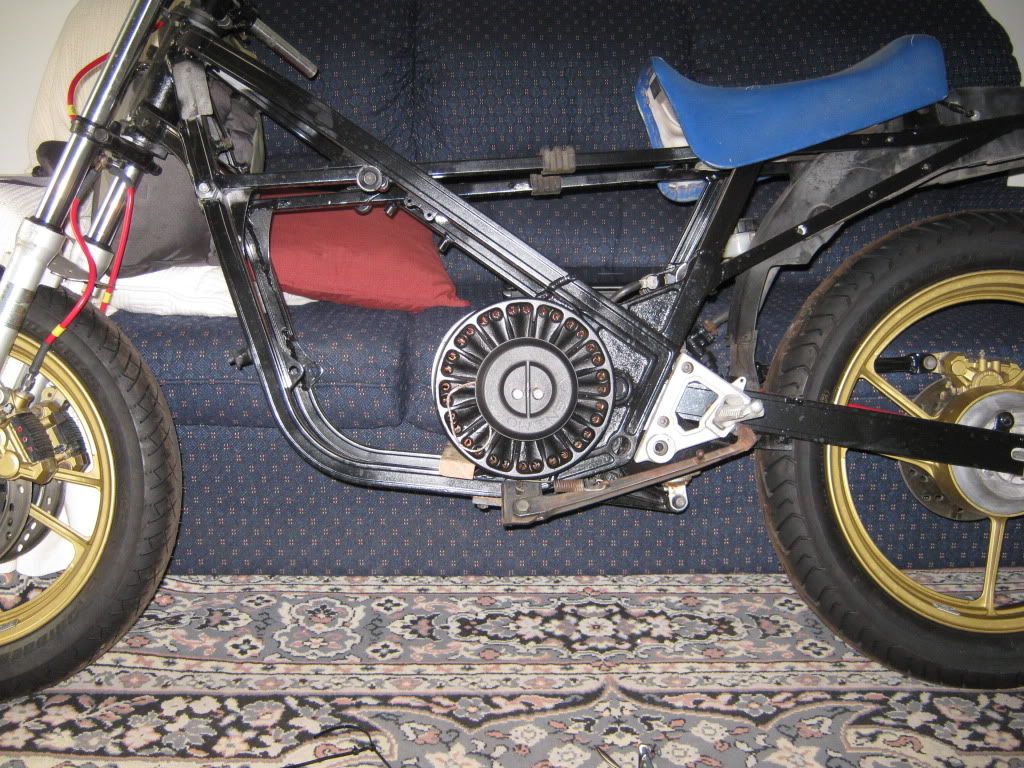 So that's a good 6 months work there. I'm getting the motor mounts laser cut now, and I found out my 428 pitch sprockes will be in next week. Goodwill Engineering will weld the mounts up for me and I also hope to have the motor crash guards done by then too.
Coming together!
CHRIS
PS I have registered my team (Voltron) in the TTX-GP
All I need now is the money...