Senior Member
Posts: 492
Joined: Mon, 01 Sep 2008, 19:27
Real Name: Bruce Armstrong
Location: Perth WA
Last edited by
bga
on Sat, 16 Feb 2013, 14:31, edited 1 time in total.
It's not the end of the world, but I can see it from here.
---
Senior Member
Posts: 772
Joined: Thu, 03 Jan 2008, 19:04
Real Name: Malcolm Faed
Location: Australia
Contact:
---
Senior Member
Posts: 3604
Joined: Thu, 26 Apr 2007, 03:30
Real Name: Tuarn
Location: Perth,Australia
Well, not everyone would realise.
I guess Julia bought one when Rio Tinto showed that presentation to her when negotiating the MRRT !
Lawyers shouldn't negotiate on the finance of big business.
Prominent people in the industry tried to tell her of the scam.
iMiEV MY12     110,230km in pure Electric and loving it !
---
Senior Member
Posts: 1098
Joined: Sat, 01 Jan 2011, 03:30
Real Name: Adverse Effects
Location: Brisbane
i think someone posted thes a few months ago
---
Site Admin
Posts: 4125
Joined: Thu, 22 Jan 2009, 20:32
Real Name: Mike Van Emmerik
Location: Brisbane
Contact:
Adverse Effects wrote: i think someone posted this a few months ago
Indeed, it's everywhere. You can even get the T-shirt.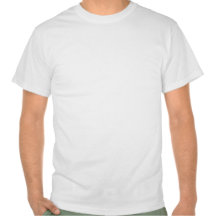 Nissan Leaf 2012 with new battery May 2019.
5650 W solar, 2xPIP-4048MS inverters, 16 kWh battery.
1.4 kW solar with 1.2 kW Latronics inverter and FIT.
160 W solar, 2.5 kWh 24 V battery for lights.
Patching PIP-4048/5048 inverter-chargers.
---
Groupie
Posts: 238
Joined: Wed, 13 Jun 2012, 04:25
Real Name: Damian butcher
Location: Canberra
Wow..... That's the best one of whatever that was I have ever seen!
---