Okay, so we've seen Teslas drive around the world, electric aeroplanes fly around the world, solar boats sail around the world and even electric space stations orbiting the world.
So you'd think the challenges are all pretty much over. However one challenge yet to be beaten is how far can you go on a single charge?
Well that depends how big your battery is. But even an 85 kWh Tesla has a range record of about 700 km. Maybe 1000 km if you poke along. That's cause the Tesla is a big heavy (but very comfortable) car.
The EV Challenge is all about designing a light weight, aerodynamic electric vehicle which can cover the greatest distance in the shortest time. When the time frame is removed, you've got an outright record to beat - how far can you go on just 5.5 kWh?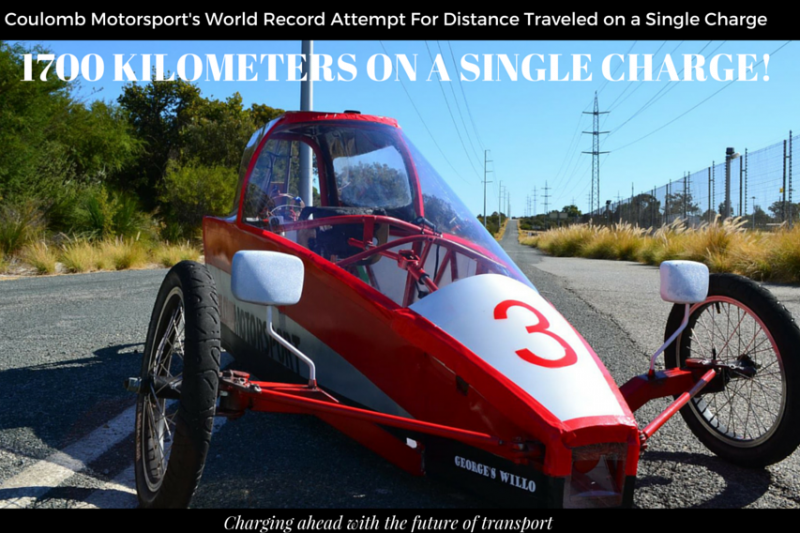 James Hill from Coulomb Motorsport is aiming to beat the current world record of 1,700 km on a single charge. Where? Right here in Australia at the home of Electrikhana, the RAC Driving Centre. The team needs funds to put this Guinness record to the test, so a GoFundMe campaign is in motion:
https://www.gofundme.com/Coulombmotorsport1
Lets see if we can break that record too