I need to rebuild some Prius hybrid batteries, and would like to ensure that the copper bus bars don't build up corrosion in the future.
Options:
1) Just clean the bus bars.
2) Get them nickel plated (commonly done in the US for hybrid battery rebuilds).
3) Get them tin plated (an option put to me by someone who does a lot of stuff for aeroplanes).
The 2003-2009 Prius has a habit of developing small cracks in the roof, near the corners of the tailgate. This results in a build-up of water in the spare wheel well and around the 12v battery. This creates a source of moisture/humidity right next to the hybrid battery.
Is tin plating a suitable option for the bus bars? Or, is nickel plating the only suitable option? (ie tin plating is apparently much cheaper)
Does anyone have any recommendations on plating options/places in Perth?
Hybrid battery and spare wheel well/12v battery proximity: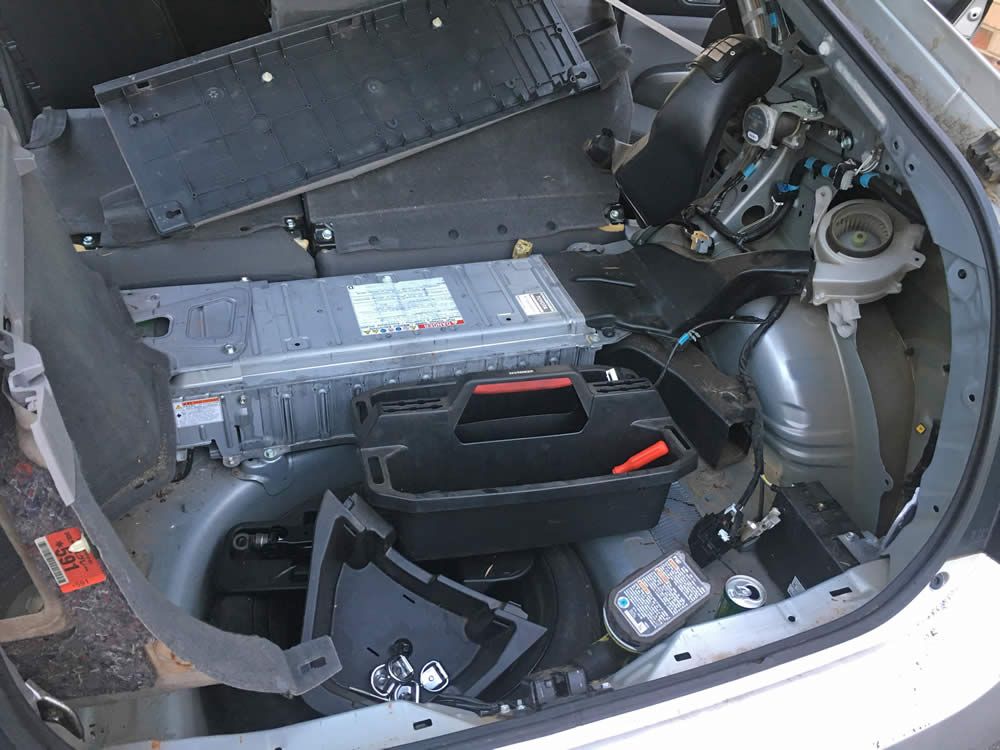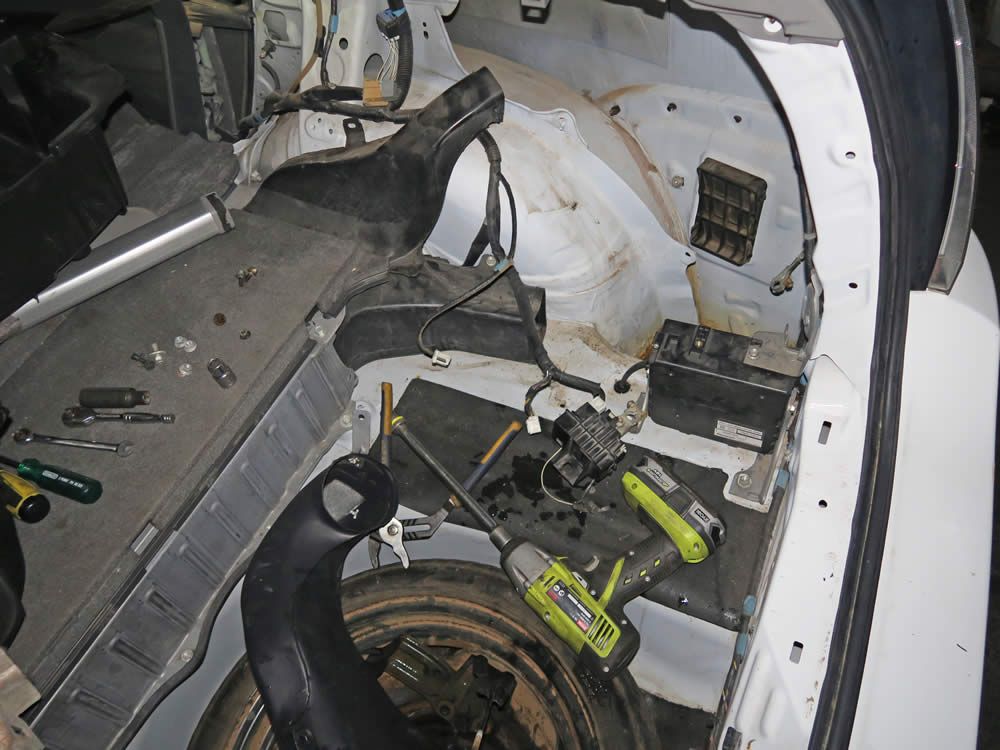 The water in one Prius which I recently worked on (and yes, the 12v battery was well and truly deceased):
Cracks that commonly develop in the Prius roof, and then leak water into the Prius back area:
[ Edited Coulomb: Coppy -> Copper iin title]