-Was not sure if this was here or under ev racing-
As we have officially launched the car i thought i would post some pictures of the green machine.
Technical:
Advanced DC K91 motor
Curtus 1221C controller
30 (split into two sidepods) thundersky lithium ion 40ah batteries
Carbon fibre monocoque tub with steel tube rear frame bolted on
Direct chain drive
Spool (locked rear axle)
Coil over shocks all round
Weight (no driver): 188kg
Will be running at 2008 F-SAE championships november 27th -30th in werribee vic.
It has not moved under its own power yet due to some delays in source some of the electronics, hopefully will have some video of it running on monday of next week.
In build
Launch night presentation
Back end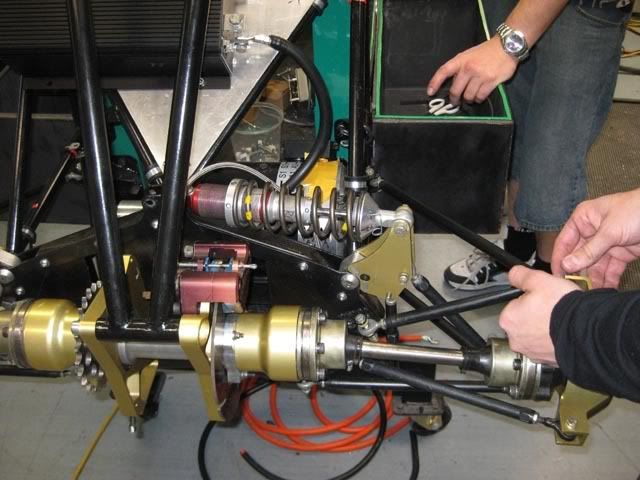 Left side
R
Right Side
Batteries all hooked up
Inside the cockpit (old steering wheel, we have a new one now)