Hi Everyone,
Although it is well known that I have little interest in cars (two wheels good I say) my wife said she would still like to have one. We rarely need to move other people around, and rarely need to drive anywhere at all. So the concept seemed silly to me. I did however tell Katherine that I would buy a car provided it was small, lightweight, a two-seater and would eventually be turned into an electric. She agreed, so I spotted a perfect candidate in Adelaide. AEVA member Tim (celectric here on the forum) collected the car and stowed it until I was able to collect it.
So after visiting my family in SE Queensland, my wife and I flew to Adelaide and became acquainted with the 23 year old Honda CRX. That day we drove up to Cudlee Creek in the Adelaide hills for lunch with some biker friends. Chain of Ponds and Gorge road are two very nice roads to test a little sports coupe out
I know the road well on two wheels. That night we had dinner with Tim and talked EV crap for ages. Katherine was a bit bored, no doubt
Early the next morning we set off up Main North road in the dark, dreary weather. After about an hour of driving there was a break in the weather and we got to watch the sun rise... In front of us. That's not right...
I had failed to take the Port Wakefield road, and had been driving north-east along the Sturt Highway
It took about another hour to find our way back through the Clare valley and onto the main road north. In doing so, a passing 4WD kicked up a stone which smashed the RHS headlight
Lights still worked at least.
We stopped at Kimba where a giant galah landed on the car: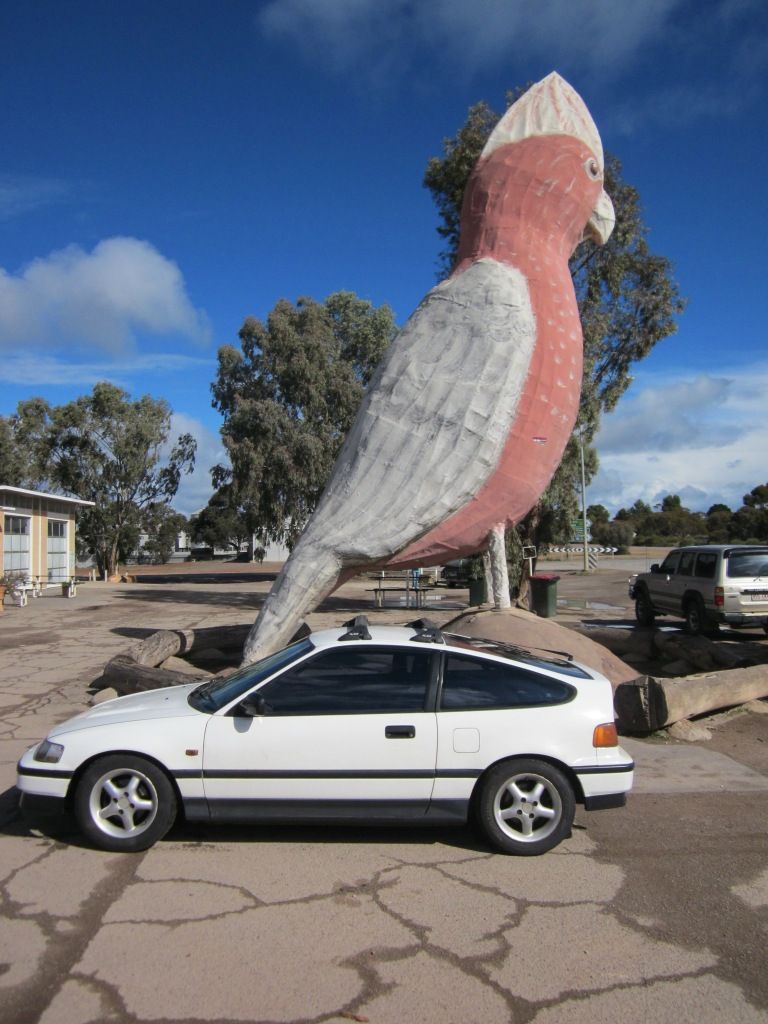 I continued to drive the lonely Eyre highway... Katherine couldn't share the driving - she never learned how to drive a manual
Lots of straight roads and desert views for the best part of three days: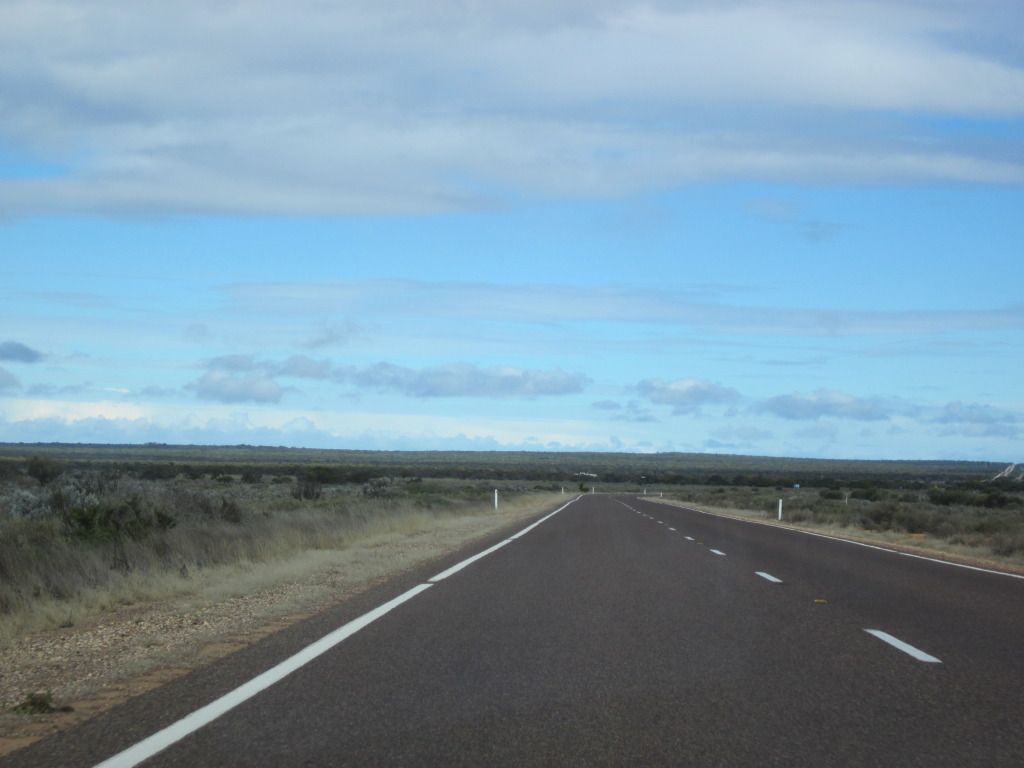 And one very straight road: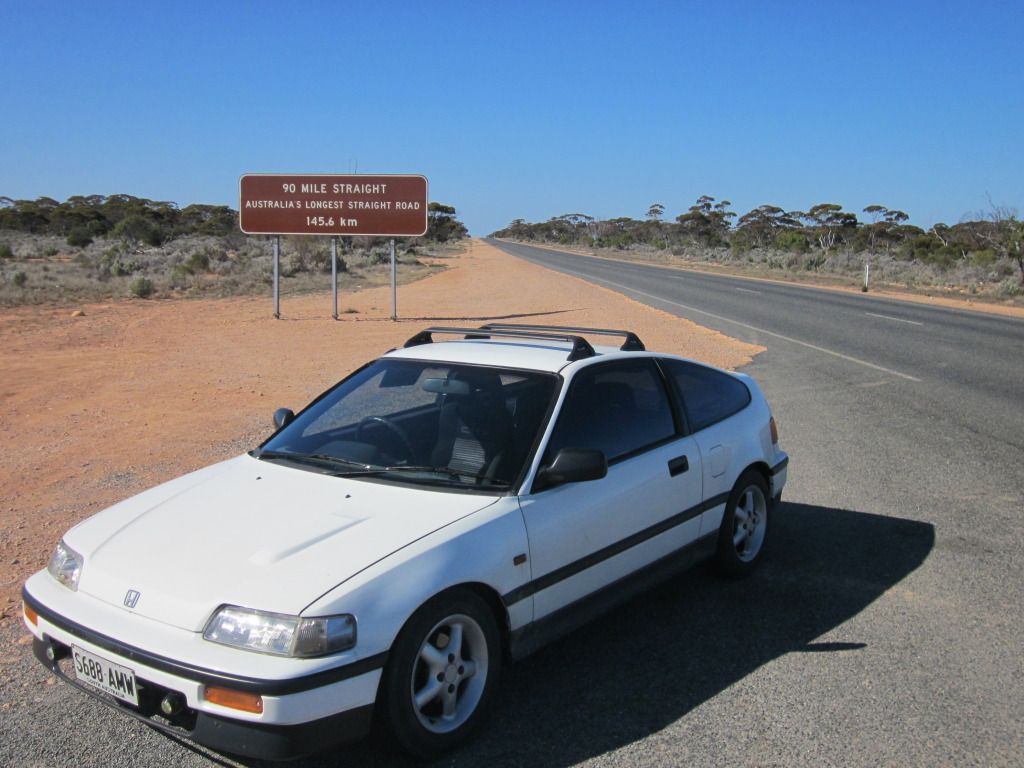 But we made it home. After our little detour of the road to Renmark, we decided to call it Sturt in honour of the highway and explorer. Sturt is also an anagram of trust. Which kind of sums up everything about this car - trust in the seller, trust in Tim to handle my cash and pick it up, and of course, trust it would make it home OK. And trusty it sure is. After 216,000 km the ICE won't give up.
There is a lot of room behind the seats for batteries, as well as a bit up the front in the engine bay. The fuel tank on these cars were tiny - barely 40 litres. And it doesn't really earn you much extra space once you pull it out. It will take some thought, but for now I need to get it over the pits in WA so I can put a tow bar on it for hauling motorcycles
This car will be powered by the same motor going into the new race bike - An Evo AFM140, driven by a RMS inverter. Tips on battery placement would be much appreciated, as I don't want to lose too much boot or spare tyre space.
Don't expect many updates for a long time, but I will get to it eventually.
Cheers,
Chris