A few months ago I purchased a 1969 Mazda 1500. Fairly rare car, but I like the look of it. My plan is to get it registered on its current petrol engine to ensure it is running to a suitable level and then begin the (expected to be) long process to convert to electric. I'm wondering about motors and range etc, but haven't done any calcs yet. I love the look of the classic car and understand that due to its lack of bells and whistles should be easier to convert. It's like this: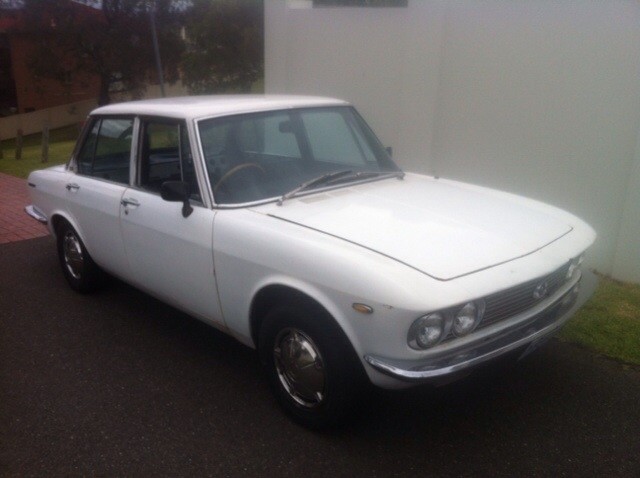 I understand direct drive is a little more efficient but I think I'd like to keep the gearbox to keep it a little more original in terms of the drive experience and perhaps give it performance equivalent to a modern hatchback. It will be a town car so won't need a lot of range (initially at least).
Apparently it is around 1070kg from the factory with a 4spd 1500cc motor.
The main questions would be:
1. What sort of motor specs would I be looking at to get reasonable performance? (Or can you point me to a good resource so I can do the work myself)
2. Aside from no having an engine that need to idle is it possible to drive using a similar technique to an IVE manual car 'if you want'?