Hi All.
decided i couldn't wait and keep saving for another 18 months or more to buy a pure EV....
so... i went shopping on the weekend, and found a very good condition G2 Prius i-tech that has an engineer 4kwh plug in conversion kit installed....
did the 300+km back from canberra where i bought the car, to sydney via Nowra to visit my mum, and even over the two mountains, i managed to get 4.6L \ 100 for the trip.
one thing i will have to look into, is i suspect that one or more cell groups may be a bit soft....
today i did a 45km trip into the city and back, using mainly blended hybrid mode, and the red light on the engineer kit turned on at about the 10km point, indicating low battery. so i switched the kit off.
when i got home, i opened the lid on the kit and the battery monitor is saying 78% charged !
i know it was fully charged the night before, as i plugged it in and measured the power consumption at the wall (4.6KWH) to full charge.
so, i suspect that under load, one or more cells is bad.
not sure how im going to go about testing this.....
any thoughts ?
even with the premature shut off on the kit, i still managed to get 3.9L\100 for the trip today. cant wait to see what i can get once the plug in kit is sorted.....
im not that happy to be playing about with HV, so i would have to take it to someone that has experience with these types of things.....
still, for the price i got it for, even if i have to replace a few cells, ill still be happy....
couple pictures.... haven't transferred the car to NSW yet.
have to go get the inspection organized monday....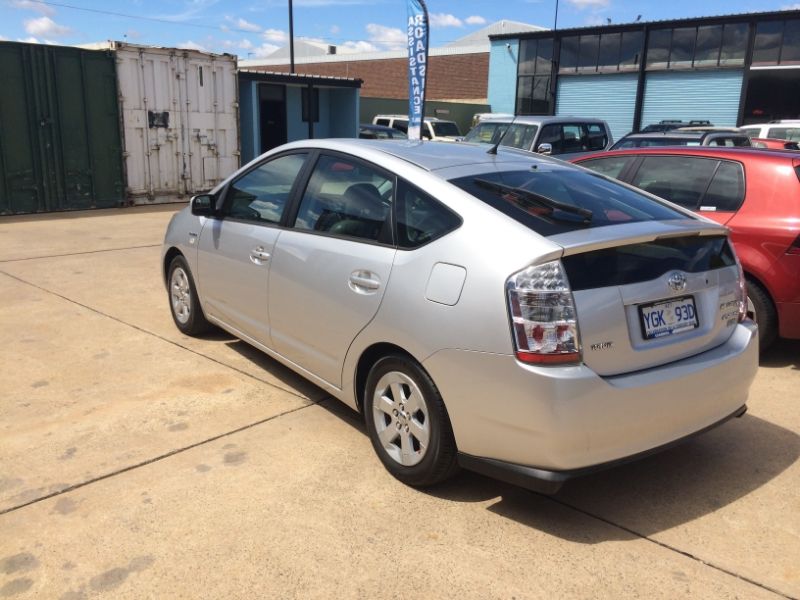 Jason.